Folio Classic (no pocket)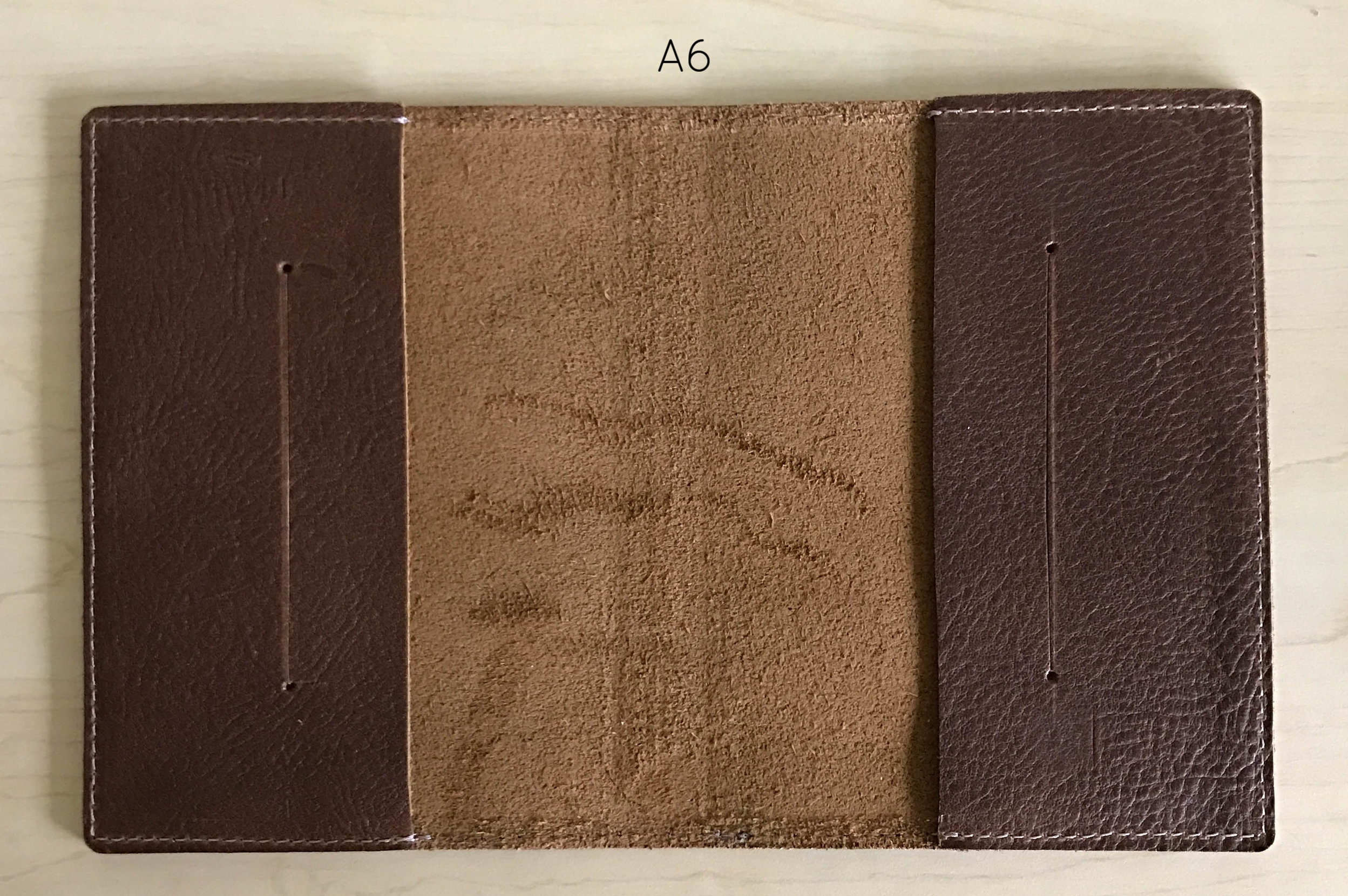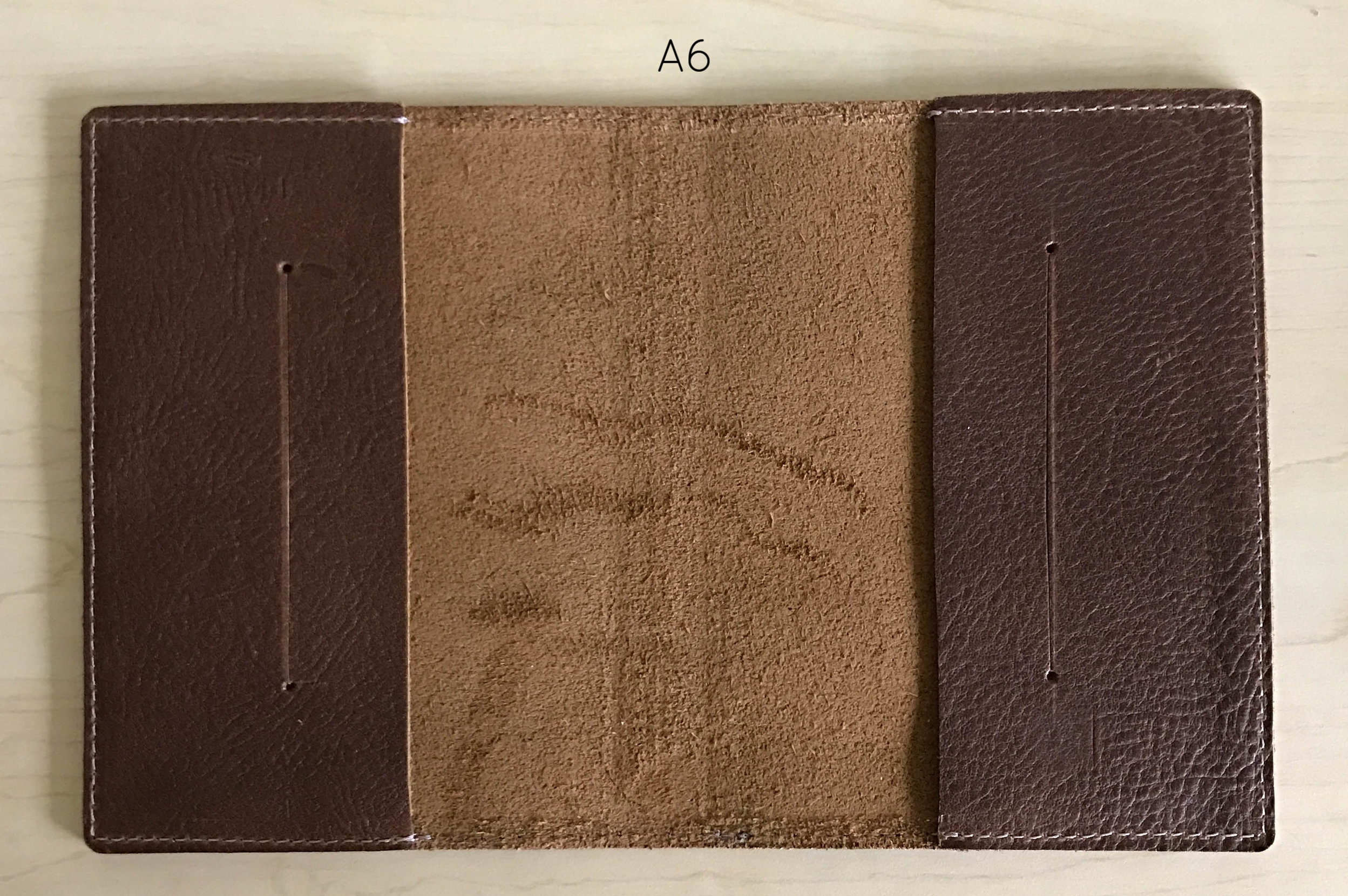 Folio Classic (no pocket)
Folios without front pockets are listed as follows:
Body + Inside Sleeves
Folios with front pockets in "Traveller" or "Designer styles are listed as follows:
Body + Front Pocket + Inside Sleeves
Insert sizes provided below are approximate sizes in inches and for comparison purposes. Manufacturer sizes can
vary slightly according to spine thickness, etc.
Field Notes (or pocket): Fits 3.5 X 5.5
Field Notes Brand (sold in studio), Moleskine, Word Notebooks
A6: Fits 4 X 6
Hobonichi Techo (full year), Stalogy A6
If you would like it to fit the Hobonichi Avec (1/2 year), please note it in the "other info" section before check out.
Weeks: Fits Hobonichi Weeks and Weeks Mega
Field Notes Signature: Fits 4 1/4 X 6 1/2
Field Notes Brand "Signature" (sold in studio)
Field Notes Lg: Fits 4.75 X 7.5
Field Notes Large (sold in studio)
B6 Slim: Fits 4.25 X 7.25
Tomoe River Insert (sold in studio), Nanami B6 Slim Cafe, Jibun Techo B6 Slim Mini
B6: Fits 5 X 7
Tomoe River Insert (sold in studio), Stalogy B6
Standard: Fits 4.25 X 8.25
Tomoe River Insert (sold in studio), Traveler's Company Inserts
A5 Modified: Fits Jibun Techo A5 Slim 4.9 X 8.3
A5: Fits 5.8" X 8.3
Hobonichi Techo Cousin * If you would like it to fit the Hobonichi Avec (1/2 year) or the Stalogy 1/2 year, please note it in the "other info" section
before check out.
Taroko A5 Breeze (sold in studio), A5 Stalogy, Nanami A5 Seven Seas

Available in the the following leathers:
Roadrunner, Caribou, Stag. Inside sleeve is made with natural vege tanned leather
Seed, Olive, Sand. Inside sleeve is made with natural vege tanned leather
Yael, Enoch, Elan, Solomon. Inside sleeve is made with the same leather as the body